Social & Community Support
The issue of waste management is a major problem on a national level. The majority of waste is disposed in landfills without being sorted while trash reuse tends to increase relatively slightly. As a result, one of the issues that must be handled immediately is the garbage crisis. Especially organic waste, which is a major source of environmental issues such as bad odor, pathogen spread, and the release of methane from the landfill process into the atmosphere, which is a major contributor to global warming. Organic waste can be recycled if households and communities separate it. Then, biotechnological techniques will aid in the solution of the organic waste problem by converting worthless trash into value-added products that improve the quality of life for the community and society.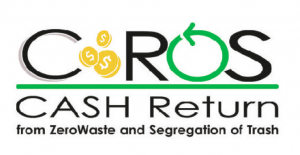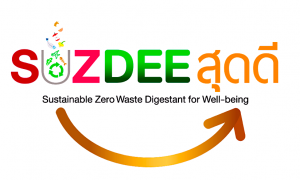 As a result, BioSynThai Biotechnology Company in collaboration with the research group of the School of Biomolecular Science and Engineering, Vidyasirimedhi Institute of Science and Technology (VISTEC), has contributed to the solution of the waste problem through biotechnology. Expanded from the C-ROS research project to be the SUZDEE digestate to develop a sustainable system for separating and managing organic waste from household food scraps by using "SUZDEE Tank," a high-efficiency fermentation tank that can produce biogas to be used as an alternative to cooking gas and produce biological plant nutrients that can be used in tree cultivation.
The current research & development for BioSynThai is originated from C-ROS and other projects funded by Thailand Science Research and Innovation (TSRI), KBank, PTT & BIG, and Thailand's Internal Security Operations Command (ISOC).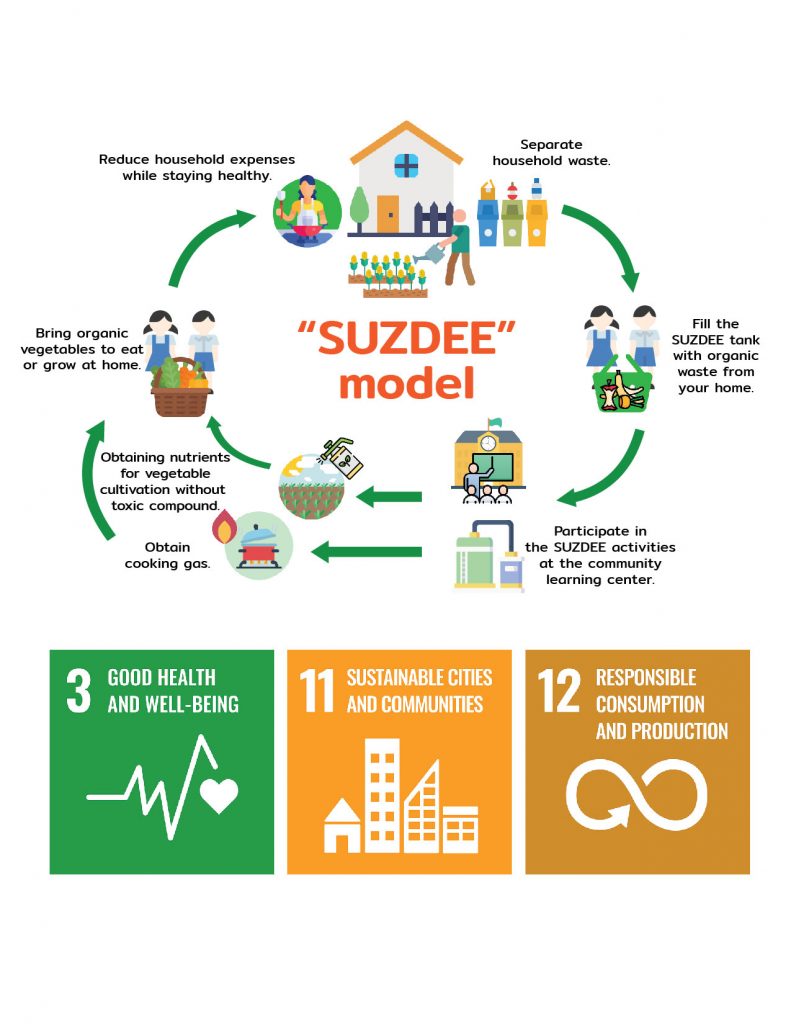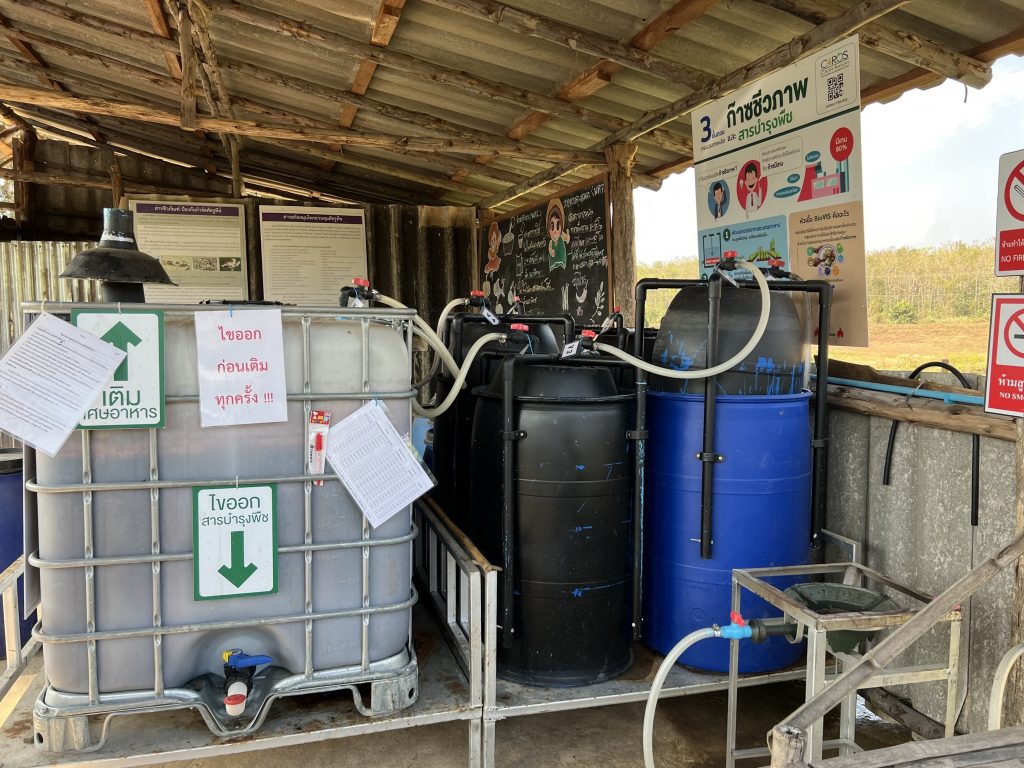 The SUZDEE tank system has been implemented at ten stations in Bangkok, Nan province, and the Eastern Economic Corridor (EEC) area, with plans to expand the installation scope to additional prospective sites spanning 14 provinces in Thailand. There are 21 stations in total, including Bangkok, Nakhon Nayok, Prachin Buri, Phra Nakhon Si Ayutthaya, Lamphun, Tak, Phitsanulok, Ratchaburi, Sisaket, Amnat Charoen, Khon Kaen, Songkhla, Krabi, and Phuket. It also increases the value of waste segregation and management among the inhabitants in the community. It is also a technology that will assist Thai society in creating more Zero Waste communities.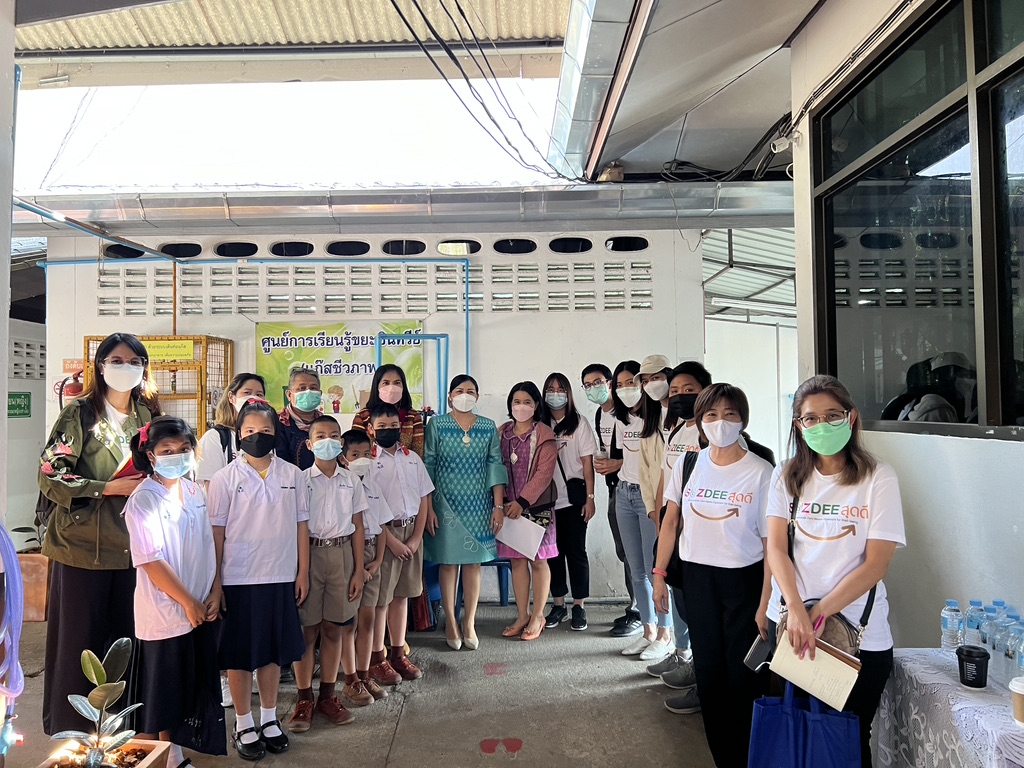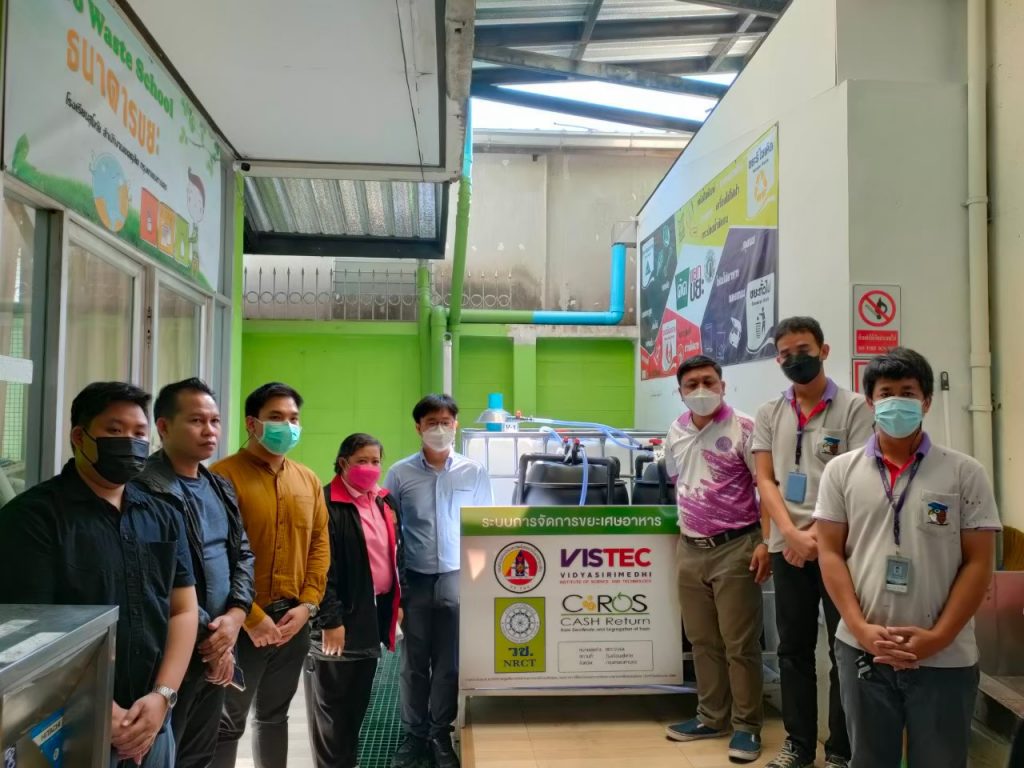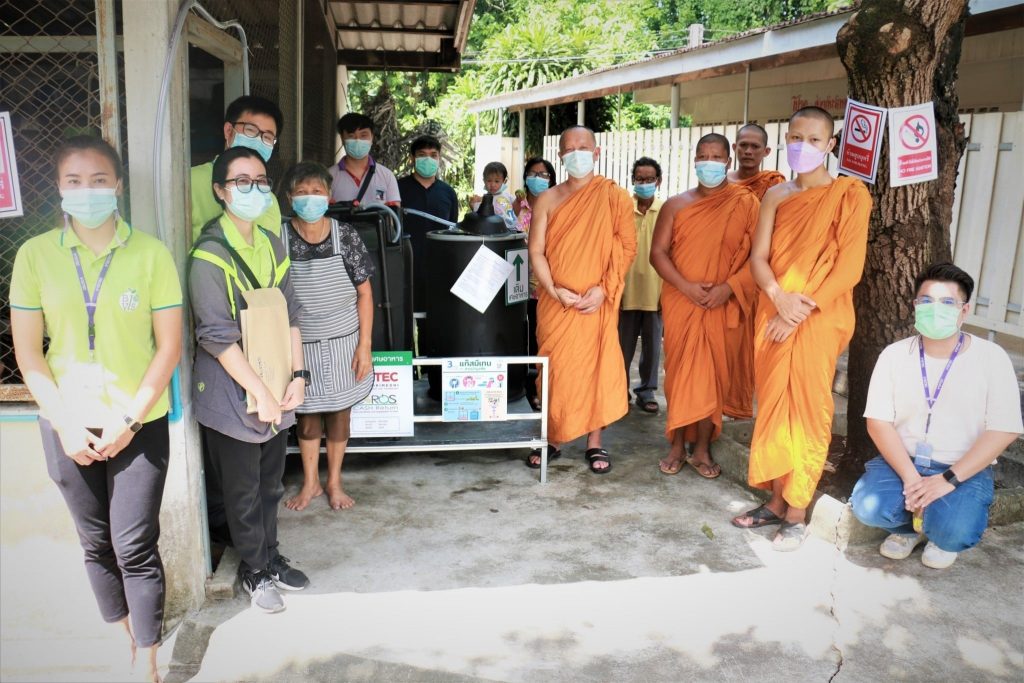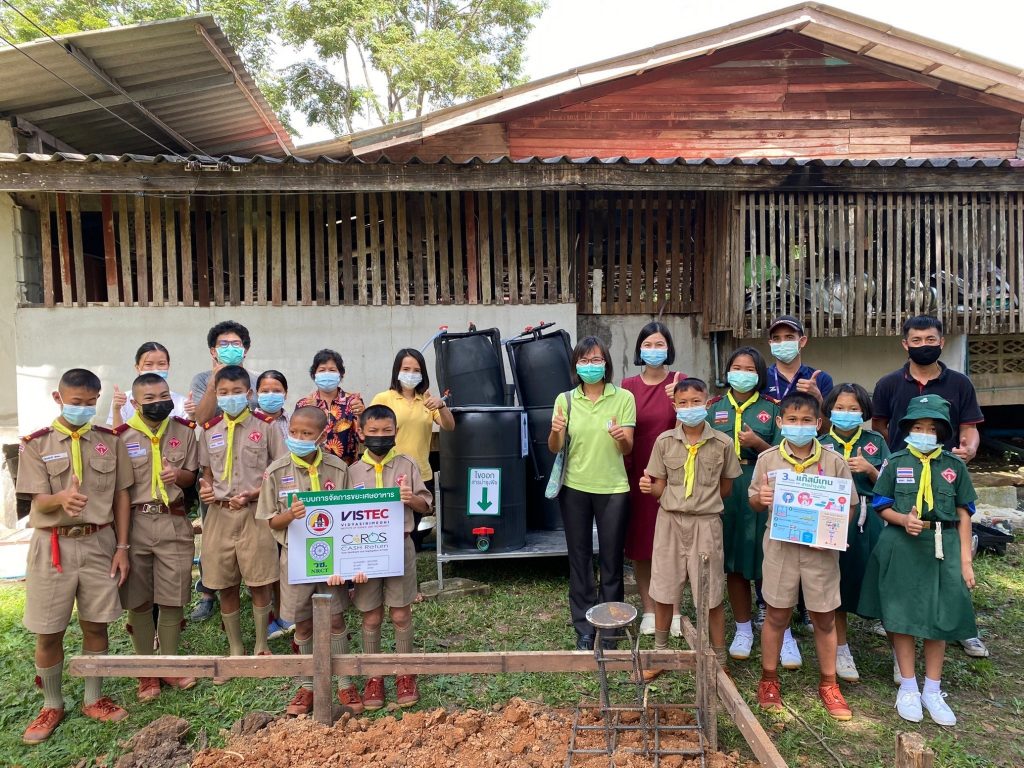 Furthermore, the company and the research team will develop technology for larger-scale fermentation of food waste. There is a plan in place to disseminate knowledge to the community as well as collect and analyze data on social, health, and environmental impacts. If the project is successful, it is hoped that it would become a center for knowledge and study tours for community leaders and volunteers, which will then be turned into actual practice and expanded to other provinces in Thailand. This will provide economic value at the household, community, sub-district, and provincial levels, and will serve as a model for future development in other provinces.